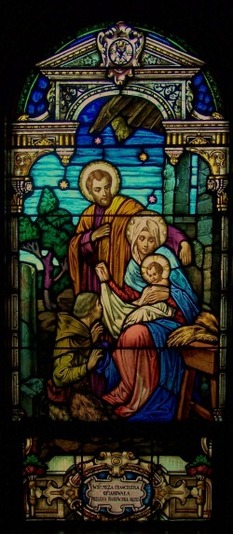 Nativity of Our Lord Parish was inaugurated on Sunday, November 28, 2010, being the First Sunday of Advent. This new parish, founded by decree of the Bishop of the
Diocese of Scranton
is the parish for Roman Catholics living in Duryea, Pennsylvania.
It has as its roots and foundation three beautiful congregations: Holy Rosary which was founded in 1893, originally a personal parish for those of Polish lineage, later made the territorial parish of Duryea by decree of Bishop Joseph Martino on February 3, 2009; Sacred Heart of Jesus which was founded in 1901, a personal parish originally for those of German lineage; and Saint Joseph which was founded in 1914, a personal parish originally for those of Lithuanian lineage.

Having realized the dream of succeeding in America,
our European ancestors would be proud to find that
what they had sacrificed for...
the passing on of the Holy Catholic Faith...
has grown into a loving community of believers
who are still living the faith~ dedicated to the Sacred Heart of Jesus, through the intercession of Mary, Queen of the Holy Rosary, under the protection of Saint Joseph.
---